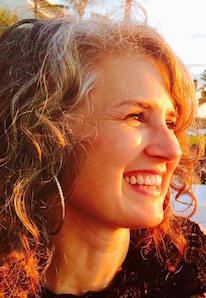 This is a guest post by fellow Tribe Writer, Melissa Joan Walker. Melissa is a teacher and writer. Her focus is the pursuit of spirituality and the search for God. You can read her work at melissajoanwalker.com. Get her free Ebook "20 Simple Ways to Connect with God (Even When You Don't Believe)" by signing up for her email list. 
---
My friends and I are a liberal, unchurched bunch. But more and more of us are opting for church. Why? The usual reasons: We are looking for spiritual connection. We are looking for a spiritual home for our kids. We are looking for comfort in the painful world. We are looking for meaningful connection to our own inner life, and to something bigger than ourselves, to God, or, for those who aren't sure, for a connection to SOMETHING.
What kinds of churches are we looking for?
Surprisingly, for a bunch of people who fancy themselves "independent" and "free-thinkers", we are going pretty classical. Formal churches, rather than the new church movement is where most of my friends have landed.
The church I go to is Episcopalian. High Episcopalian, which means we have a lot of pomp and circumstance at our services. The dean goes up the middle aisle with the bible, holding it aloft. There's incense. We are constantly kneeling and getting back up. I don't know why.
It reminds me of one New Year's Eve service I attended in Mexico. I don't speak Spanish. I didn't understand what was happening. The church was full of abuelas and teenagers dressed for a night out and babies.
The priest walked around the cathedral holding a baby aloft very seriously, a procession following him, and a solemn little girl in a pew a few rows ahead of us stared at us over her grandmother's shoulder and made the sign of the cross. We couldn't figure out if she thought she was the pope or that we were Satan.
And yet it was magical.
It was holy. The Spirit was present. I felt the mystery of the Lord, the mystery of creation, and, surprisingly, I felt my own place. I felt more sure of my own place in the midst of it all, in my confusion. I felt at home.
The Episcopalian church we go to now couldn't be more different from the middle of the road Presbyterian congregation where I grew up. My parents dropped us off for church (that's a sign about how important church really is), and it didn't get much more controversial than the Golden Rule.
And to my childhood purist sensibilities, it was the most unchallenging version of the Golden Rule, too. Just love your neighbor, you know, by which we mean, just gossip behind closed doors and then drop off a casserole on important occasions.
But I looked for more righteous, less hypocritical congregations and found them wanting, too. After all, as the Buddhists say, I entered the temple to leave the world, and I found the world. Humans are humans everywhere, it turns out.
So, I left church. For a long time. It's not hard to do. There are so many awesome things to do on a Sunday morning besides church.
TV called my name. Dating. College. Reading. Cleaning the house, and reading the newspaper. And you know brunch is on Sunday mornings, there's a lot of good brunch to be eaten.
But then I got married. And before we got married, we started going to a church again. My husband grew up Unitarian Universalist so we started there. I liked the openness of the faith. I liked that there wasn't a singular dogma but instead a set of principles at the core of the church.
But when our church changed pastors, the message was lost on me. Our Sunday attendance petered out.
When my son was born, we tried again. I want my son's life to be easier than mine has been. I want him to have a rock solid faith to fall back on when life is too much for him. I want him to have what I couldn't find in those churches.
So, now, some of my friends and I have settled into congregations, and most of us are at churches that are highly ritualized. Catholic. Jewish. Or, Episcopalian, like us.
God will let me know what I need to know, when I need to know it, and not before. @mjoanwalker
Click To Tweet
I like the mystery of the services. The ritual puts me in the right posture to hear God working in my life. Getting up and kneeling down over and over again, following along with the others, reminds me that, truly, I am on a "need to know" basis with God.
God will let me know what I need to know, when I need to know it, and not before.
I don't need to know why we are standing or kneeling. I can just follow along in faith.
I am a part of the congregation. I don't have to understand everything to be a person in good standing before God. God knows what's going on, and that's enough.