[dropcap]M[/dropcap]y name is Phil and I'm a pastor. I've been serving at a small church just north of Orlando for about 15 years. I write about the challenges of doing ministry in a small church setting because I believe that every small church leader deserves to be encouraged and equipped. I've seen too many good men and women in ministry burn out after a few years. I think we can do better than just a few years–I think we can all "finish well."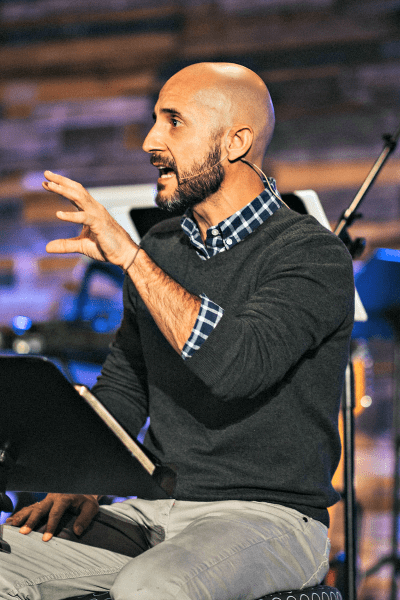 I started this blog because I needed the encouragement. Yes, being a pastor is hard work. Sometimes it's lonely work. I want to build a tribe, a group of men and women who serve in the trenches of ministry each week despite wondering if they'll be able to do it another year, another month, another day.
I love what I do, by the way, but that doesn't make it easy. That's where the tension lies – between what I love to do and what threatens to kill me.
I don't know everything about ministry, that's for sure. Sometimes I don't think I know anything about ministry. Still, I soldier on—trying to be faithful each week in the little things.
You won't find tips on becoming a megachurch pastor, but you will find encouragement–to prep your next sermon, to have that next meeting, to make that hospital visit.
Come on this journey with me because there is strength in numbers. I will write an encouraging and helpful blog entry once per week, usually on Tuesday morning. I want to hear what you have to say so don't be shy. Comments and feedback are always appreciated.
---
Popular Posts:
An Open Letter To The "Christian" Who Ripped Me Off
3 Mistakes Ministry Leaders Make
4 Ways To Improve Your Pastor's Teaching
Links:
Phil Ayres on Facebook / Twitter / Instagram / LinkedIn / Medium
My home church, LifePoint Christian Church
The radio program I host, Keys for Kids
---
Personal Details:
Married 26 years to an amazing woman named Stefanie
Two kids, AJ and Sofie
Hobbies include hiking, brewing beer, and playing guitar